Howelsen Ice Arena Remodel and Addition
One of the main goals of the Howelsen Remodel and Addition was to establish a highly identifiable entry. The entry was designed to be clearly recognized. The need was to create a space for people to flow in and out of this Olympic size ice rink. All of the fundamental hockey and skating functions needed to be easily accessed off the new lobby. Check-in, skate rental and staff offices are directly adjacent to the new lobby. These spaces are all organized around a circular counter. Ice rink Staff are the only ones allowed in the center of this counter. Skaters access the end of the rink from the lobby, while the four locker rooms align the west side of the rink under the new bleachers.
The bronze metal siding on the entry is similar to the siding on the ski jumping tower in Howelsen Park. The green trim is traditional throughout Howelsen. The arch alludes to Olympic ice skating and hockey. This addition is intended to be phase one of a two phase front addition.
The Howelsen Ice Arena Addition and Remodel was designed while I was with Steamboat Engineering and Architectural Design.
Concrete Masonry Unit (C.M.U.)
logs
curved glulams
wood metal and cable railings
metal and wood siding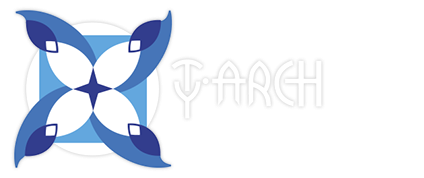 Copyright © 2010-2023 - Todd Young Architect - All Rights Reserved